Citco Bank
Find contact information of Citco Bank: official web-site, address, phone numbers, products, reviews about bank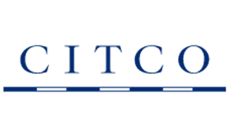 Head office's address:
2 Bloor Street East, Suite 2700, Toronto
Phone:
416-966-9200
Fax:
647-426-5300
Email:
toronto-bank@citco.com
Web-site:
www.citco.com/global-reach/canada
Citco Bank network:
Citco Bank in social networks:
More about bank
Founded in 1948, Citco was established by the Smeets family to meet the needs of multinationals and private clients following the Second World War. Since then, we have been a leader in international finance, deeply involved in establishing the Eurobond and hedge fund markets. Today, Citco is still managed by the Smeets family and retains its entrepreneurial character.
Give feedback
Banking reviews to your e-mail!