Icici Bank Canada
Find contact information of Icici Bank Canada: official web-site, address, phone numbers, products, reviews about bank

Bank group:
Head office's address:
Don Valley Business Park 150 Ferrand Drive, Suite 1200 Toronto
Bank Details:
Web-site:
www.icicibank.ca
Icici Bank Canada network:
More about bank
ICICI Bank Canada is a wholly-owned subsidiary of ICICI Bank Limited, which has its headquarters in Mumbai, India. ICICI Bank Limited is India's largest private sector bank with consolidated total assets of US$142.0 billion as at December 31, 2016. Established in December 2003, ICICI Bank Canada is a full-service direct bank with an asset base of about C$6.5 billion as at December 31, 2016, and it is a member of the Canada Deposit Insurance Corporation. The Bank offers a wide range of financial solutions to cater to personal, commercial, corporate, investment, treasury and trade requirements.
Personal services
Business services
Give feedback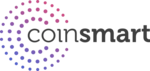 The Most Trusted Way to Buy Bitcoin
Canadian Banked
Instant Verification
Largest Coin Line up