Industrial And Commercial Bank Of China
Find contact information of Industrial And Commercial Bank Of China: official web-site, address, phone numbers, products, reviews about bank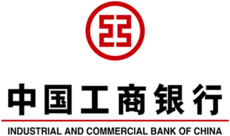 Bank group:
Head office's address:
333 Bay Street, Unit 3710, Bay Adelaide Centre, Toronto
Contact center:
877-779–5588
Web-site:
www.icbk.ca/EN_new
Industrial And Commercial Bank Of China network:
More about bank
Industrial and Commercial Bank of China (Canada) ("the Bank") is a Canadian chartered bank that provides comprehensive retail and corporate banking services. The name of the Bank is changed from the previously known The Bank of East Asia (Canada) since July 2, 2010. The Bank's new name reflects the relationship with its parent, Industrial and Commercial Bank of China Limited, the world's largest bank by market capitalization, deposits and profitability. We are dedicated to growing our business and making sure we continue to meet and exceed our customers' needs and expectations. We now operate a network of eight branches in Toronto, Vancouver and Calgary, together with a Corporate and Premium Banking Office in B.C. Province.With the support of strong management, leading technology, wide range of products and services and capital from the parent bank, the Bank will be actively engaged in serving both Canadian and Chinese clients while promoting bilateral trades and economic activities between Canada and China. Adhering to integrity, discipline and customer oriented business philosophy of the parent bank, the Bank will strive to become a new bridge for Sino-Canada trade and economic exchanges and a new platform for bilateral financial exchanges and cooperation.
Personal services
Business services
Give feedback