Bank Of New York Mellon
Find contact information of Bank Of New York Mellon: official web-site, address, phone numbers, products, reviews about bank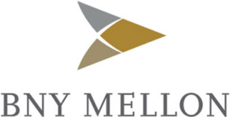 Head office's address:
320 Bay Street, 10th Floor, Toronto
Contact center:
416-643-3270
Web-site:
www.bnymellon.com/emea/en/home.jsp
Bank Of New York Mellon network:
Bank Of New York Mellon in social networks:
More about bank
BNY Mellon is an investments company. We provide investment management, investment services and wealth management that help institutions and individuals succeed in markets all over the world. In the region of Europe, the Middle East, and Africa, which we have been serving since the 1900s, we deliver services to a broad range of clients seeking access to global capital markets
Give feedback
Funny video
2-year-old kid likes to throw. Look what happened when his parents bought him a basketball ring!