Acadian Credit Union
Find contact information of Acadian Credit Union: official web-site, address, phone numbers, products, reviews about bank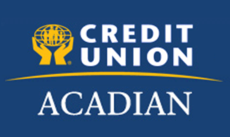 Bank group:
Head office's address:
15089 Cabot Trail PO Box 250, Cheticamp NS
Contact center:
1-902-224-2055
Web-site:
www.acadiancreditu.ca
Acadian Credit Union network:
More about bank
Values: Honest: Trustworthy, Fair & Confidential Passionate: Dedicated, Caring & Enthusiastic Loyal: Respectful, Faithful & Understanding Progressive: Forward Thinking & Accepting Change Simplistic: KISS (Keep It Simple Staff) Inclusive: Cooperation, Teamwork & Involvement The mission and vision statements for Acadian Credit Union were developed from the above values, and reads as follows: Our Mission Statement "Acadian Credit Union is a member owned financial institution providing quality, personal service to our customers while enhancing the social well being of our communities". Our Vision Acadian Credit Union will be the primary financial institution of choice. All youth in our community will belong to the credit union. Acadian Credit Union will be the "ideal" place to work.
Give feedback