Advance Savings Credit Union
Find contact information of Advance Savings Credit Union: official web-site, address, phone numbers, products, reviews about bank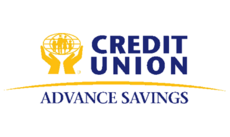 Bank group:
Head office's address:
141 Weldon Street, Moncton, NB E1C 5W1
Bank Details:
Web-site:
www.advancesavings.ca/Home
Advance Savings Credit Union network:
More about bank
As a full-service financial institution, Advance Savings Credit Union has over 9000 owners and approximately $149 million in assets under administration. We understand you better because at Advance Savings Credit Union, you're an owner and that means understanding the best way to service you is our first priority. Our complete, attractive package of products and services will allow you to meet your everyday banking requirements as well as assist you in planning for your future security. We offer loans, mortgages, chequing, savings, MasterCard products, RRSPs, RESPs, Internet Banking, market-driven investments, retirement planning and much more. Over the years, Advance Savings Credit Union has grown to offer all the services an owner requires through innovation and response to owners' needs.
Give feedback