Airline Financial Credit Union
Find contact information of Airline Financial Credit Union: official web-site, address, phone numbers, products, reviews about bank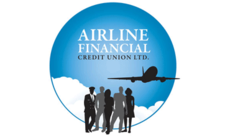 Bank group:
Head office's address:
2720 Britannia Road East, Suite 310, Mississauga, ON L4W 2P7
Contact center:
1-800-392-5005
Mail address:
P.O. Box 77272 RPO Courtney Park, Mississauga, ON L5T 2P4
Email:
info@airlinecreditunion.ca
Bank Details:
Web-site:
www.airlinecreditunion.ca
Airline Financial Credit Union network:
More about bank
Airline Financial Credit Union Ltd Est. 1950 Our credit union was established over 60 years ago by a group of dedicated individuals in order to provide financial services for the employees of Malton Airport. Based on the spirit of co-operation, it was the beginning of a financial institution that is continually evolving to meet the needs of today's members. Our growth is due to the value of ownership, solidarity and responsibility that is the core of all co-operative movements. Membership of Airline Financial Credit Union is open to any person who is or was employed, whether directly or indirectly, in the airline industry. In addition, immediate family members can also join the credit union and enjoy all of the benefits of being a member. Once a member, always a member. Even though members may change jobs or retire, their membership can continue. The Credit Union has a membership of more than 2,600 with assets of over $36 million and a staff of 7. Members are the heart of the Credit Union. Credit Unions are owned, operated and directed by the people who use their services: they are member-owners.
Give feedback