All Trans Financial Services Credit Union
Find contact information of All Trans Financial Services Credit Union: official web-site, address, phone numbers, products, reviews about bank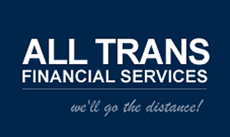 Bank group:
Head office's address:
450 Highbury Ave N, London, ON N5W 5L2
Contact center:
1-866-758-5678
Web-site:
www.alltrans.com/home/index.php
All Trans Financial Services Credit Union network:
More about bank
As a responsible community based Financial Institution, All Trans recognizes the importance of corporate assistance to charities. All Trans will donate funds annually to specific charitable organizations in accordance with the principles set out below. Such donations will total one per cent (1%) of the credit unions after tax income, subject to a minimum annual payment of two thousand dollars ($2,000.00). All Trans will arrange annually for a voting box to be made available on the Corporate website so that members may indicate which Charity they would like to receive the donation for the current year. At the discretion of the Board of Directors of the credit union donations may be made to one or more Charities, based on the funds available for the current year. The Boards decision concerning the number of Charities to receive donations in any particular year will be final. At the credit unions Annual General Meeting the Chair of the Board will arrange for a draw to be conducted, consisting of all the Charities voted for by the members on the corporate website. Only registered Charities will be eligible to be included in the draw The Charity or Charities whose name(s) is/are drawn at the Annual General Meeting shall be eligible to receive the corporate donation only for the year in which its name is drawn. Additional funds, over and above the one per cent limit, may be donated in the case of natural disasters or other catastrophes. Approval for donation of such additional funds will be entirely at the discretion of the Board of Directors of the credit union. Charitable organization: Organizations registered as charities under the applicable Federal Tax Statutes. Net after tax income: Net income available for distribution after deduction of all applicable taxes, based on the credit unions year end audited Financial Statements. Minimum Annual Payment: Recognizing that in some years the credit union may earn a very small net after tax income, a minimum donation of two thousand dollars ($2,000.00) will be made, even if such payment exceeds one per cent (1%) of net income for the year in which the donation is made.
Give feedback