Blackville Credit Union
Find contact information of Blackville Credit Union: official web-site, address, phone numbers, products, reviews about bank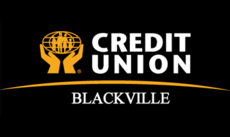 Bank group:
Head office's address:
128 Main Street Blackville, NB E9B 1P1
Web-site:
www.blackvillecu.ca
Blackville Credit Union network:
More about bank
Blackville Credit Union is the oldest Credit Union in New Brunswick. It is a locally owned co-operative financial institution serving Blackville and surrounding communities since 1936. We offer a full suite of products and financial planning services. As a member of Blackville Credit Union you are an owner of your credit union. This is a unique relationship that ensures that at Blackville Credit Union our members are always our top priority.
Give feedback