Buduchnist Credit Union
Find contact information of Buduchnist Credit Union: official web-site, address, phone numbers, products, reviews about bank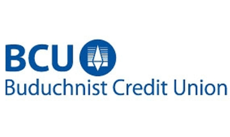 Bank group:
Head office's address:
2280 Bloor Street West Toronto, Ontario, M6S 1N9
Contact center:
1-800-461-5941
Email:
info@buduchnist.com
Bank Details:
Web-site:
www.buduchnist.com
Buduchnist Credit Union network:
More about bank
Buduchnist Credit Union was the result of the vision, effort, courage and perseverance of a group of enthusiasts who, 60 years ago, were inspired by the cooperative spirit. Today Buduchnist is the largest Ukrainian credit union in Canada. The founding members of BCU were immigrants who came to Canada after World War II. Naturally, upon their arrival they encountered many obstacles, first and foremost of a financial nature. In 1952, it was the intent of the founders to establish a financial institution which could assist its members achieve financial stability in their new country of settlement, while contributing to the development of a community. The beginnings were humble, but with faith in our unified strength and common goal, the membership and assets of the Credit Union grew at a steady pace. Financial achievements of Buduchnist Credit Union are reflected year after year in the annual reports. This growth has been paralleled with the development of the Credit Union, and specifically the opening of new, modern branches. The first branch on Bloor Street West opened in 1977. In 1985, a Branch Office opened in the Seniors' Residence of Sts. Peter and Paul Ukrainian Catholic Church in Scarborough, followed in 1986 by the first Mississauga branch. In 1990, Ukrainian (Ottawa) Credit Union joined the BCU family. In 1991, the new head office and Bloor Street branch opened at 2280 Bloor Street West. Hamilton's Wira Credit Union joined BCU in 1998 and the Credit Union moved into a newly built location in 2003. In 1999, the Mississauga branch moved to a new modern location. In 2006 a new branch was opened in Vaughan to serve a large new Canadian membership. A credit union is a unique financial institution with the foundation of its existence in the membership, and the success of a credit union translates into a direct benefit for its member-owners. In 1998, Buduchnist Credit Union introduced the Patronage Plan which has resulted in $6.9 million being returned to the members.
Give feedback