Fido Mobile Phone Plans
The cheapest mobile plan of Fido for prepaid and contract customers: compare cost of all existing and new mobile plans of Fido for family, travel, seniors, teachers: NO CALLS 100 MB- 15 CAD, TALK & TEXT - 15 CAD, NO CALLS 500 MB - 25 CAD, Talk & Text, TALK & TEXT - 25 CAD, NO CALLS 1 GB - 30 CAD, TALK & TEXT - 35 CAD, Data, Talk & Text 2 GB, Data, Talk & Text 4 GB, Data, Talk & Text 6 GB, Data, Talk & Text 12 GB, 750 MB - 55 CAD, Data, Talk & Text 17 GB, 1 GB - 60 CAD, 2 GB - 70 CAD, TALK & TEXT - 100 CAD/YEAR.
How to choose the most advantageous Fido Mobile Phone Plans?
We offer to be acquainted with tariff packages of the mobile operator Fido. Here we have collected all current tariff plans, and regularly add new tariffs. Using our Fido tariff comparison service is quite easy and simple.
To find the cheapest cell phone plan, determine your needs: what do you need a package for - calls to Canada or abroad, to connect and use mobile 4G or 5G Internet? Depending on the purposes of use of a mobile plan, it is possible to choose the favorable tariff for pensioners or working citizens of Canada.
What to pay attention to when choosing the Fido plan?
When choosing a mobile plan, you should pay attention to the following parameters: plan charge, enter fee, cover, call limits, internet speed, contract or prepaid. All tariffs are sorted by plan charge.
Thus, you will be able to choose the best Fido tariff for family, travelling, seniors, and teachers in Toronto, Ottawa, Hamilton and other cities of Canada.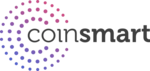 The Most Trusted Way to Buy Bitcoin
Canadian Banked
Instant Verification
Largest Coin Line up