Equitable Bank
Find contact information of Equitable Bank: official web-site, address, phone numbers, products, reviews about bank

Bank group:
Head office's address:
30 St. Clair Avenue West, Suite 700 Toronto
Contact center:
866-407-0004
Email:
Bank Details:
Web-site:
www.equitablebank.ca
Equitable Bank network:
More about bank
Equitable Bank is Canada's ninth largest independent Schedule I bank, serving Canadians coast to coast. It offers a diverse suite of residential lending, commercial lending and savings solutions, including high-interest savings products and GICs. Through its proven branchless approach and customer service focus, Equitable Bank has grown to approximately $17 billion in assets under management. Most recently, Equitable Bank launched a digital banking operation, EQ Bank, and introduced the EQ Bank Savings Plus Account. Equitable Bank currently employs over 500 employees across the country, and was named one of Canada's Best Employers for 2016 by Aon.
Give feedback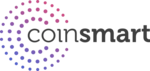 The Most Trusted Way to Buy Bitcoin
Canadian Banked
Instant Verification
Largest Coin Line up