Capital One Bank
Find contact information of Capital One Bank: official web-site, address, phone numbers, products, reviews about bank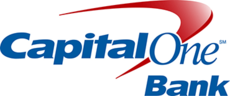 Head office's address:
1900-5140 Younge Street, North York
Web-site:
www.capitalone.ca
Capital One Bank network:
Capital One Bank in social networks:
More about bank
Capital One® Financial Corporation is an international financial services company known for innovation in the credit card marketplace. The company pioneered low introductory rate, balance transfer and fixed rate products in North America.Capital One has offered consumers a range of competitive Canadian credit cards since 1996, when the company introduced the first Platinum MasterCard® to this market.
Give feedback
Banking reviews to your e-mail!