Canadian Imperial Bank Of Commerce (CIBC)
Find contact information of Canadian Imperial Bank Of Commerce (CIBC): official web-site, address, phone numbers, products, reviews about bank
Bank group:
Head office's address:
199 Bay St, 44th Floor Toronto
Contact center:
800-465-2422
Web-site:
www.cibc.com/en/personal-banking.html
More about bank
The Canadian Imperial Bank of Commerce (French: Banque Canadienne Impériale de Commerce), commonly referred to as CIBC, is one of the Big Five banks in Canada. The bank is headquartered at Commerce Court in Toronto, Ontario. CIBC's Institution Number (or bank number) is 010, and its SWIFT code is CIBCCATT.
Personal services
Business services
Answers to popular questions from bank customers of Canadian Imperial Bank Of Commerce (CIBC)
Give feedback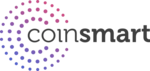 The Most Trusted Way to Buy Bitcoin
Canadian Banked
Instant Verification
Largest Coin Line up