Bank Of Montreal
Find contact information of Bank Of Montreal: official web-site, address, phone numbers, products, reviews about bank

Bank group:
Head office's address:
100 King Street West, 21st Flr 1 First Canadian Place Toront
Contact center:
877-225-5266
Bank Details:
Web-site:
www.bmo.com/main/personal
More about bank
The Bank of Montreal (French: Banque de Montréal pronounced: [bɑ̃k də mɔ̃ʁeal]), operating as BMO Financial Group and commonly shortened to BMO (/ˈbiːmoʊ/), is one of the Big Five banks in Canada. It is the fourth-largest bank in Canada by market capitalization and based on assets, and among the ten largest banks in North America. On June 23, 1817, John Richardson and eight merchants signed the Articles of Association to establish the Bank of Montreal in a rented house in Montreal, Quebec. The bank officially began conducting business on November 3, 1817, making it Canada's oldest bank. BMO's Institution Number (or bank number) is 001. In Canada, the bank operates as BMO Bank of Montreal and has more than 900 branches, serving over seven million customers. The company also has substantial operations in the Chicago area and elsewhere in the United States, where it operates as BMO Harris Bank. BMO Capital Markets is BMO's investment and corporate banking division, while the wealth management division is branded as BMO Nesbitt Burns.
Personal services
Business services
Answers to popular questions from bank customers of Bank Of Montreal
Give feedback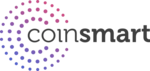 The Most Trusted Way to Buy Bitcoin
Canadian Banked
Instant Verification
Largest Coin Line up